Yesterday I bought some art.
Nine or ten years ago I bought a painting by Isobel Henihan. It's a lightship moored in Dun Laoghaire harbour beside the lifeboat.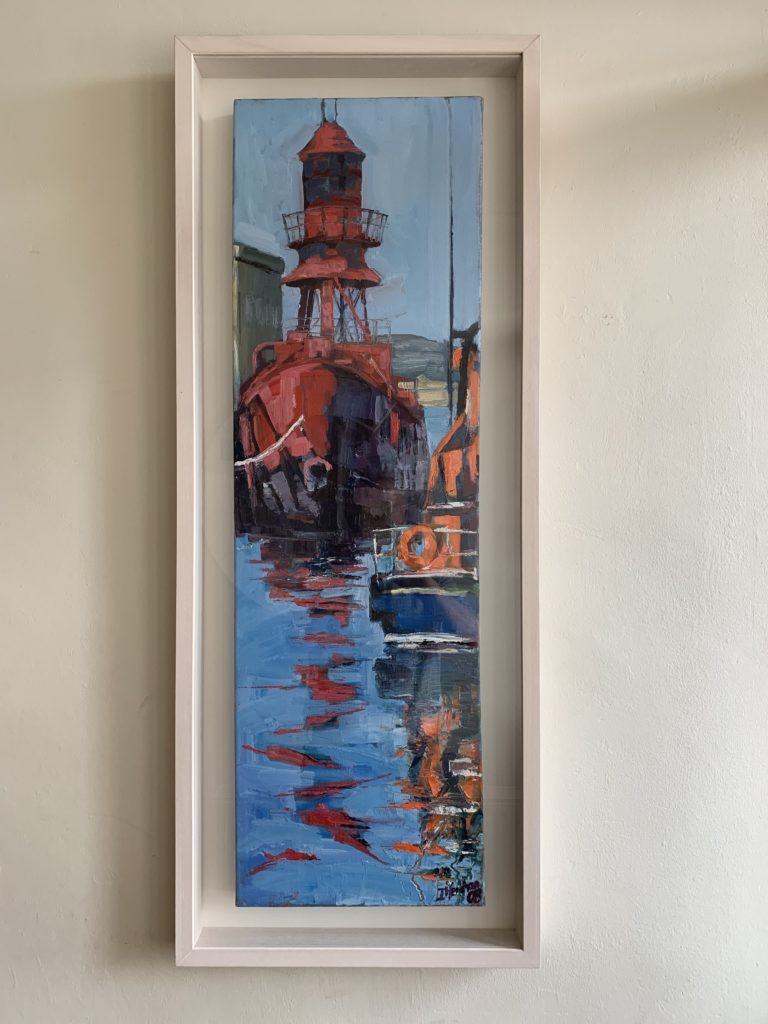 I loved it then and I still love it now. I particularly love the reflection of the lightship on the water and, of course, the Dun Laoghaire connection. I kept a look out for Isobel's paintings since then but I understand that in the intervening period she was kept busy with motherhood.
She's recently become active again with what I think is a new burst of energy and confidence. I follow her on Instagram and so I get to see new drawings and paintings as they emerge. (She follows me too and has been very generous to me with her likes.)
Late last week she put up a small painting that I fell in love with. It's a view from Sandymount Strand across to the Pigeon House chimneys. It's got great movement, energy and freshness and the sky is boldly represented. On Saturday, I went to the Doorway Gallery on South Frederick Street (another place with an emotional resonance – it's where my dad's office was) and bought it. No hesitation. It's even more dramatic in real life. It's currently with Bernard of Terenure Framers, but here's a pic of it.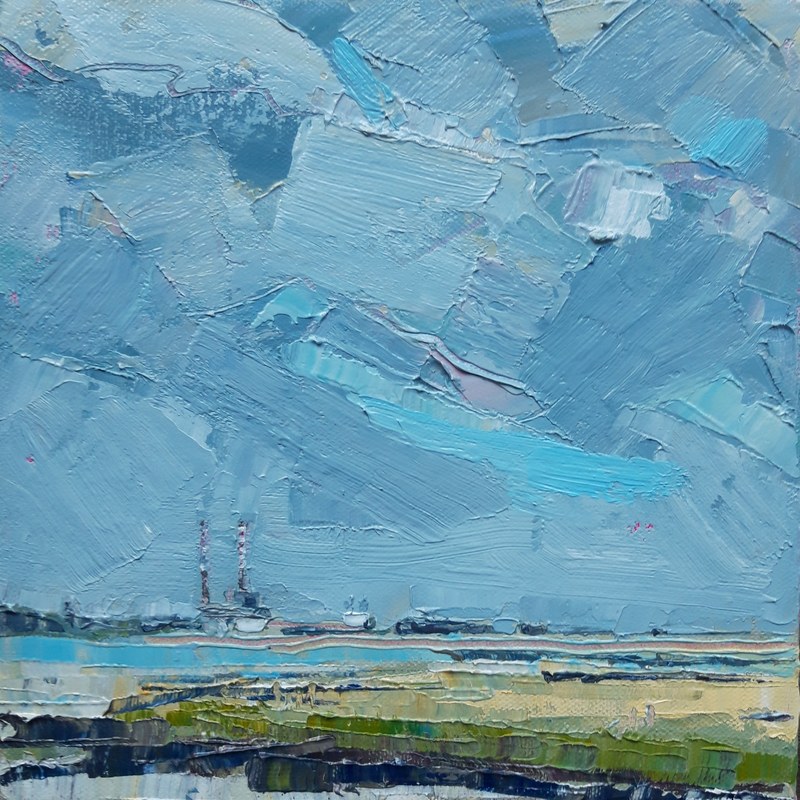 I also bought a print yesterday and you'll see a recurring theme here. To me, the Pigeon House chimneys are Dublin, much more than any other structure I can think of. And it struck me recently that I don't have anything on the wall that features them.
Susan Early is a print artist that I like. Many of her themes resonate with me strongly: Dun Laoghaire, lighthouses, Sligo. I bought one of her prints a year or so ago. It's of the five lighthouses one passes leaving Dublin Port: North Wall, Poolbeg, Bull Wall, Baily and Kish. I love her detail and sense of atmosphere.

This is what I bought yesterday …

Happy with my pictures
Today, I tried a little crochet with string …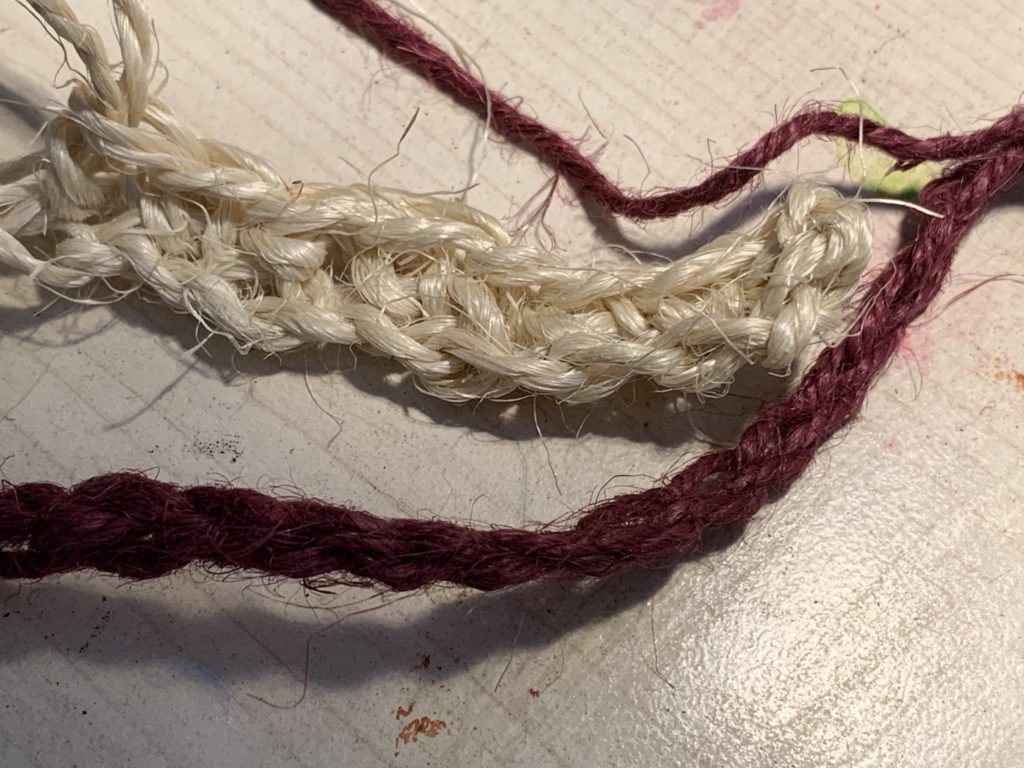 Used puffy paint (not very well) on a pebble …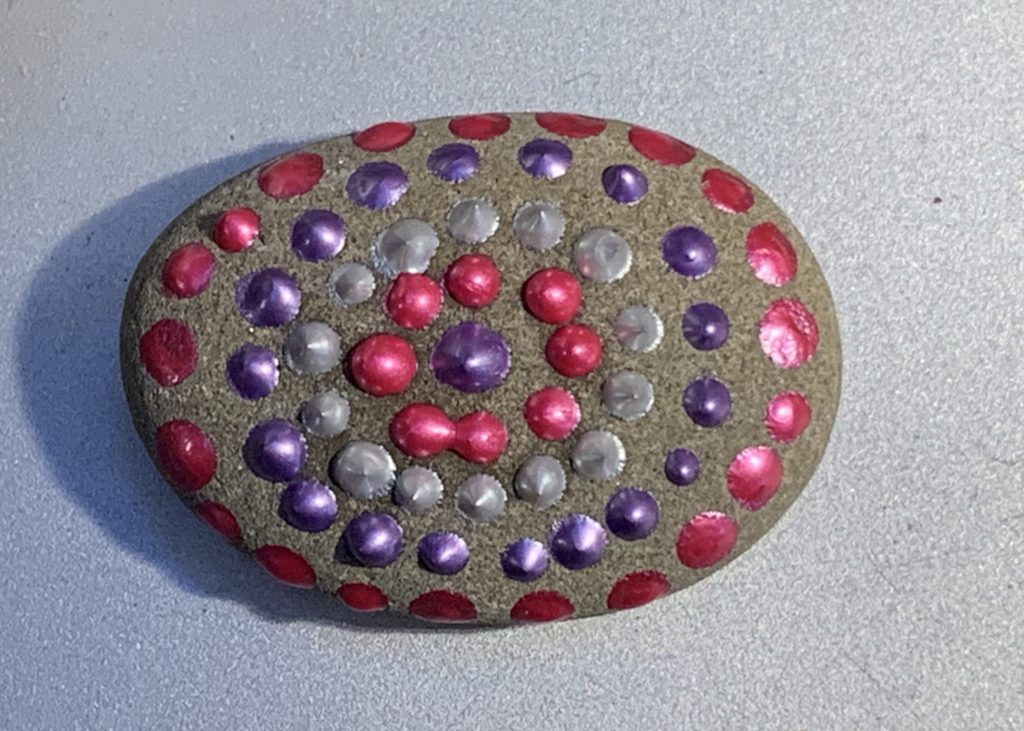 Made some things out of air dry modelling clay I bought yesterday in Sostrene Grene …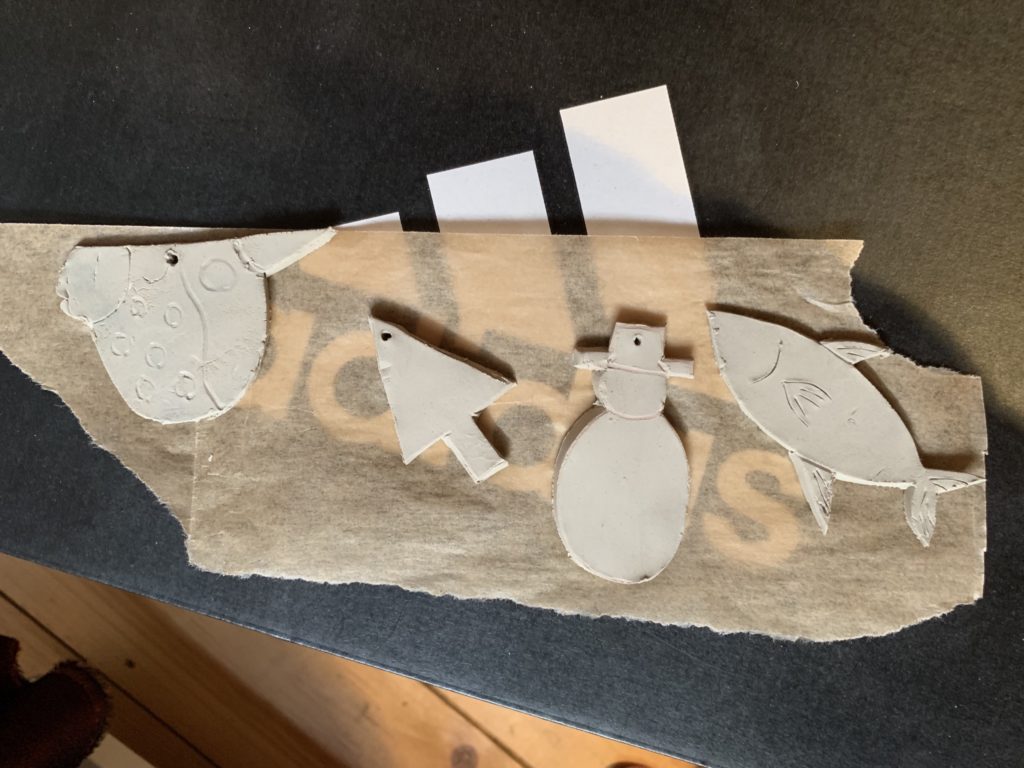 Later I'll try to remind myself how to play the guitar, something I've been a bit lazy about recently.