When Edward was small and we were teaching him the alphabet, I have to admit that I taught him that 'H is for Hoctopus'. I don't think he ever believed it though.
Anyway, I've been working on an idea based on something I saw on Instagram recently. It was put up by Ruby Silvious, the teabag painting queen. She made use of both the outside and the inside of the bag, something I had never thought of. It's a bit tricky but effectively you can use the outside of the bag as a door or a curtain which can be opened to reveal what's painted on the inside. The idea I have is the the object revealed will be part of an octopus. So, I had a go at painting some tentacles in my journal this evening just to see how that might look.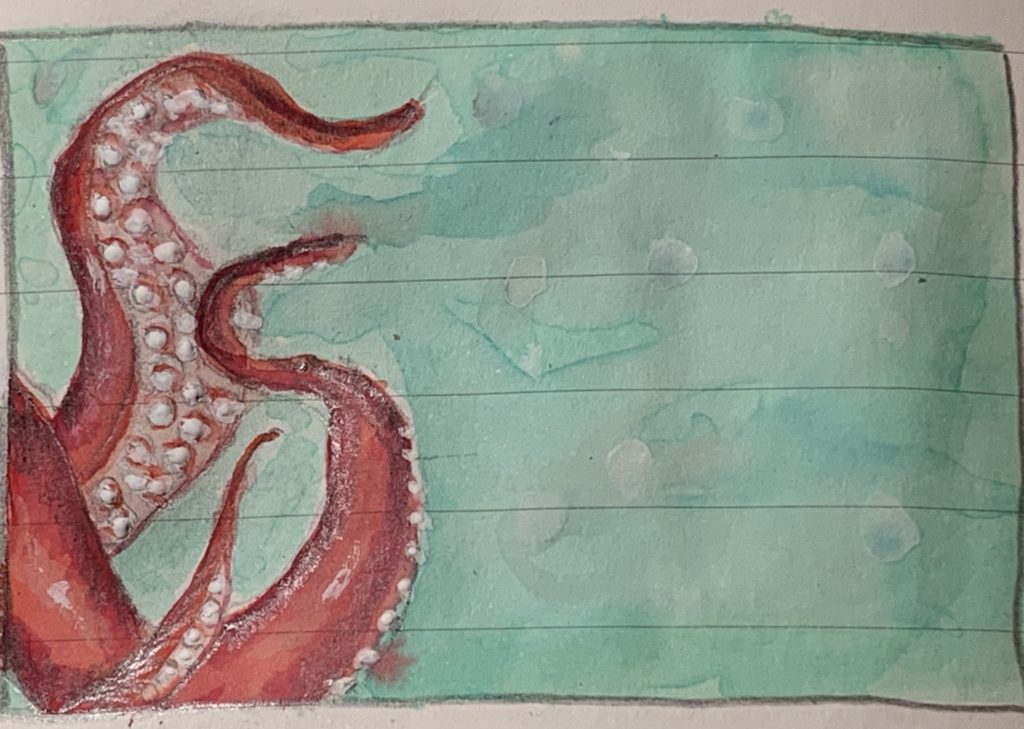 It's a little messy (watercolour) but you get the idea.
I gave the sanding blocks I made yesterday a bit of a try out. Sharpening the axe is difficult but the blocks are pretty effective at sharpening knives and gouges.
The last time I made a macrame dragonfly, I thought, too late, that it might make an interesting brooch if I could attach it to a safety pin. Attaching the pin can't be done once the dragonfly has been woven. It has to be attached during the weaving process. So I had a go at that this evening.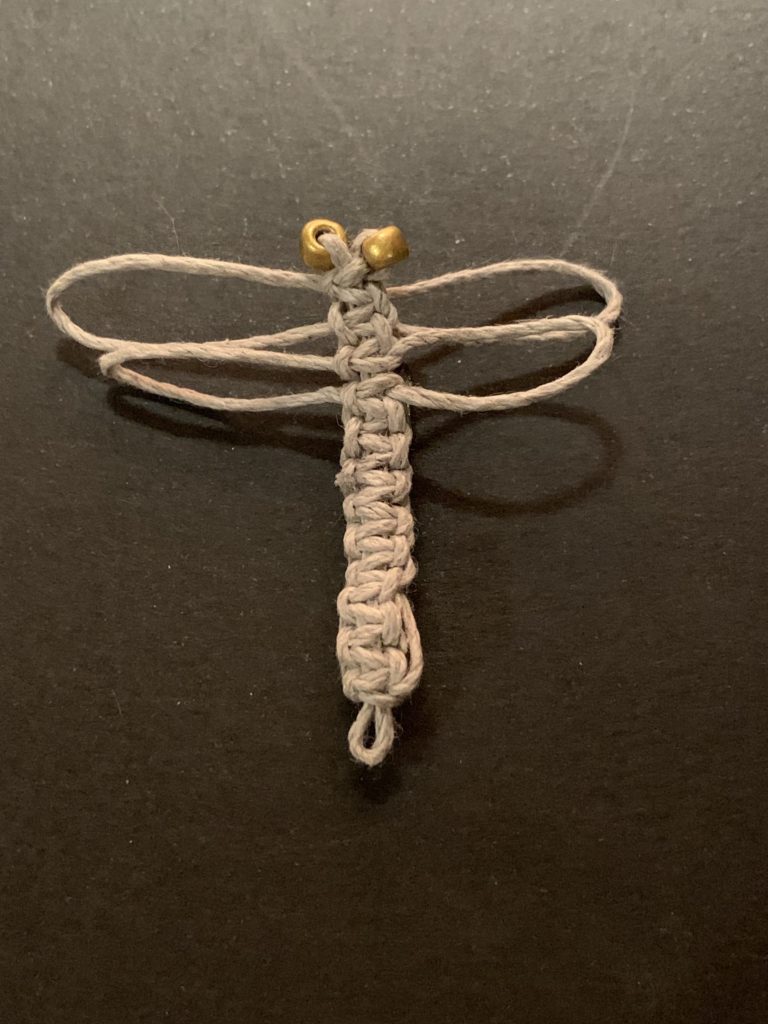 Here's a pic of the back of it showing the pin …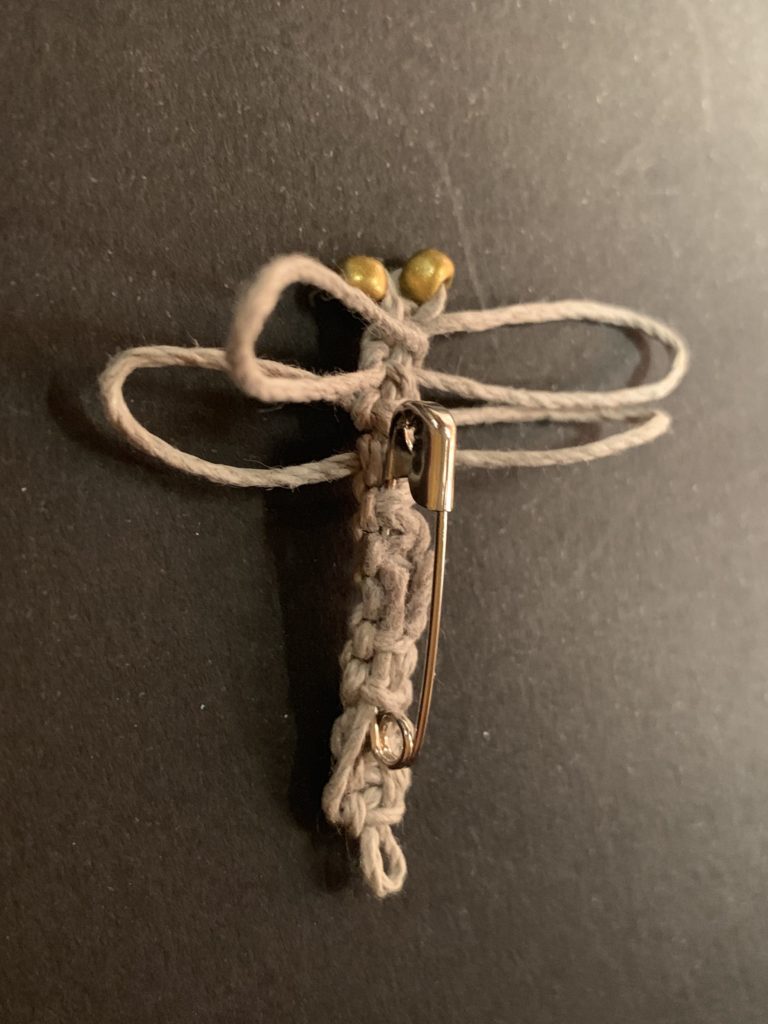 And here is it attached to an item of clothing.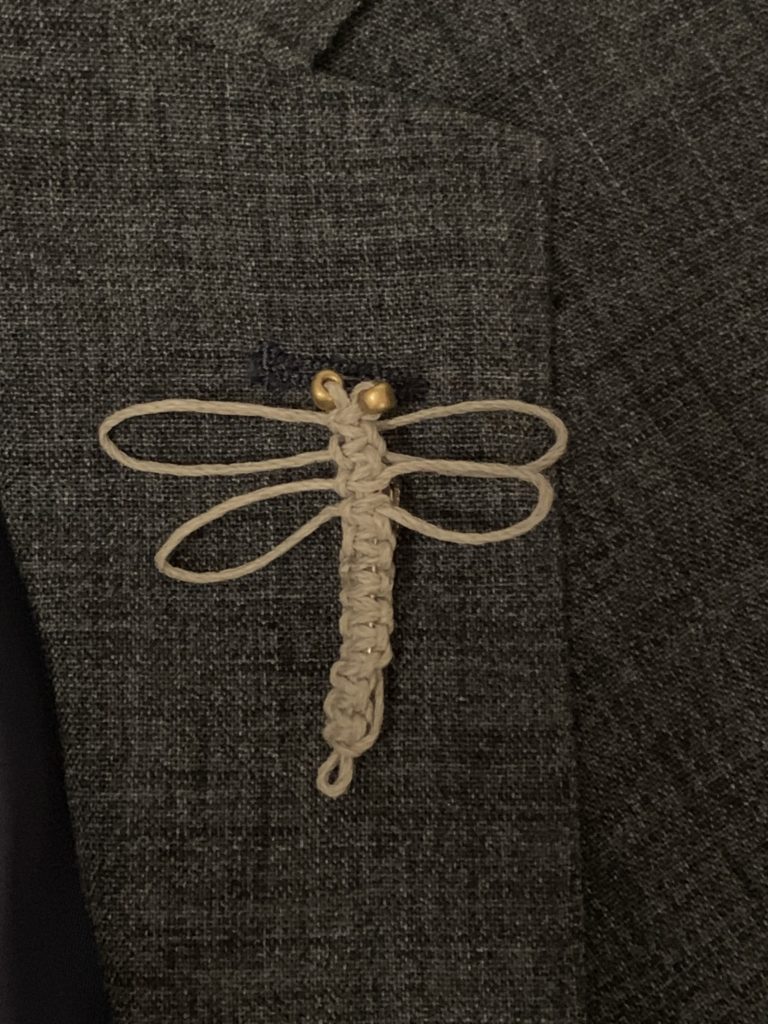 That'll do.