My birds on a bag were received well on Instagram and I'm pleased about that.
Meanwhile, I've started a fish on a bag. It was going to be a mackerel but it's a bit too fat to be one now, so I'll have to have a look and see what type of fish it might resemble. I do want to paint a mackerel at some stage though, because they are the fish I used to try to catch when I was younger.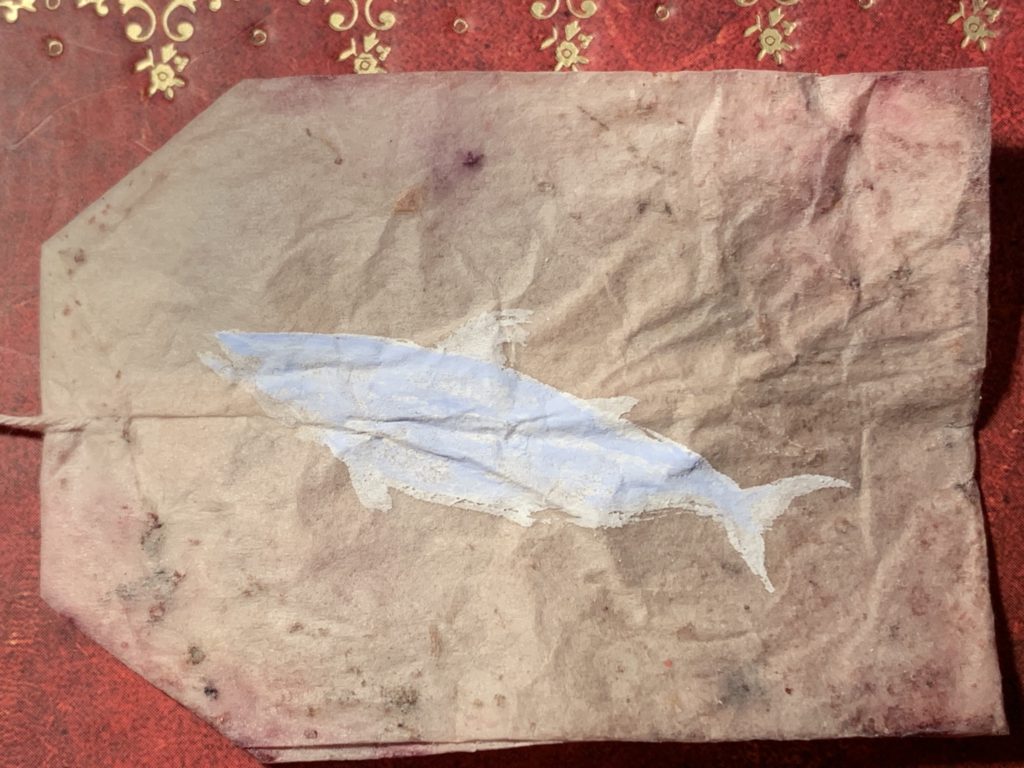 Still playing with the clay I bought in Sostrene Grene. Moved on to 3-D shapes now. The small bowls should hold tealights. I'm looking forward to painting the snowman. The butterfly is a bit too chunky but it's difficult to make the clay thinner.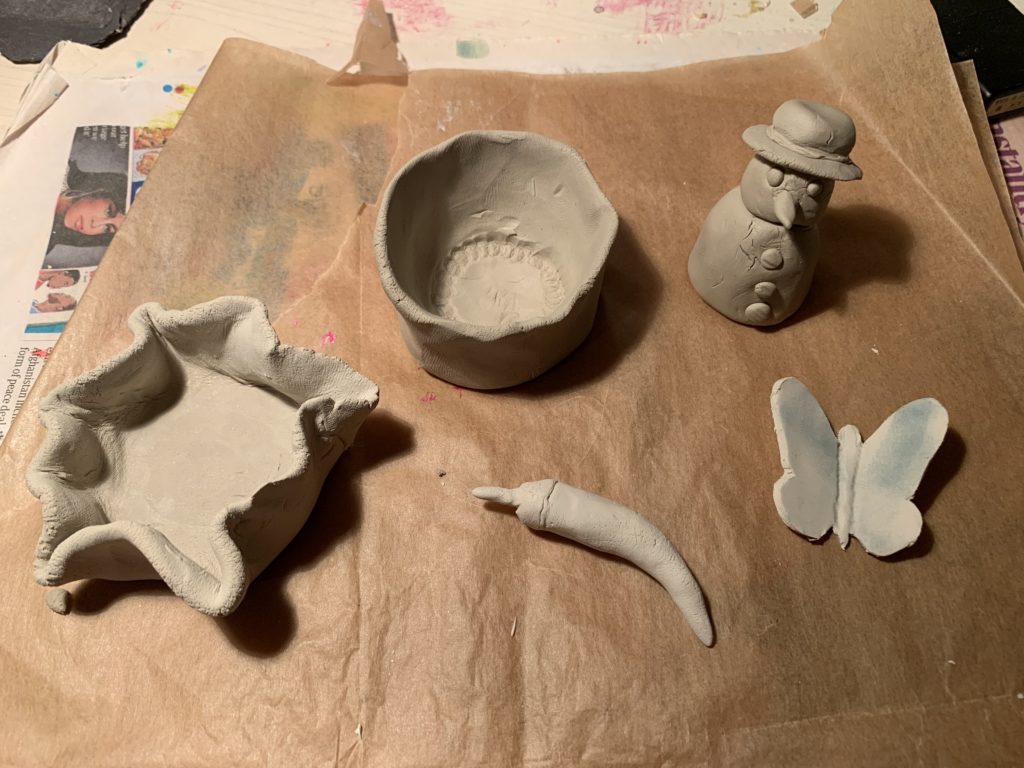 I might have a go at making a bell.